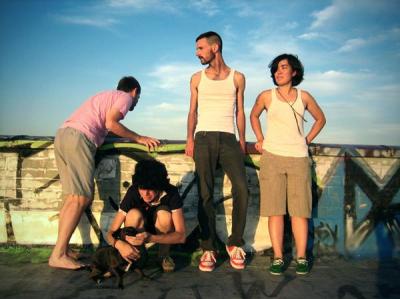 ich hatte dank einem grippekranken kunden heute morgen nochmal kurz zeit für musik. "in my head" hat mich den ganzen tag begleitet.
the ballet
habe ich erst gestern entdeckt und erkläre die band schon heute für großartig. die "
sissy pop band
" ist offensiv queer, klingt zuckersüss, die teils düsteren texte kontrastieren mit dem bubblegum-appeal. passt zwischen magnetic fields and tilly and the wall.
mp3:
in my head
i hate the war
links:
website
/
myspace